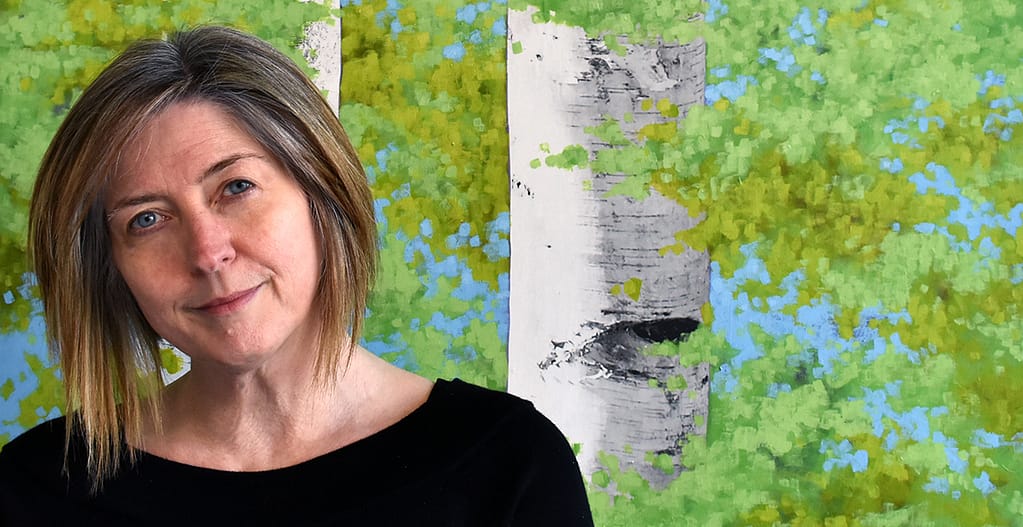 As someone who doesn't even like having their photo taken, being filmed is quite the ordeal. What on earth is that I'm doing with my face? Do I really sound like that. Afterwards I always feel like I should hide away and never talk to people again. Loved ones always chime in with a supportive "but that's how you always look". Just so you know, that doesn't help. Just let me hide under the duvet in peace.
I did however have a blast talking with studio mate Jessica Lin! So much so that I kept forgetting that I was being broadcast to the world and not just having a chat online with my friend. Did I just say something I shouldn't have? Did I swear?
She asked me about where some of my painting titles come from, it was a great opportunity to share the background behind some of my new work.
Check out her Instagram feed at @jessicalinphoto to see her chatting with our other studio mate Rob Croxford. Or just check out her feed because of her awesome photography. She has lots of posts about how she layers up her photographs to create her amazing work.