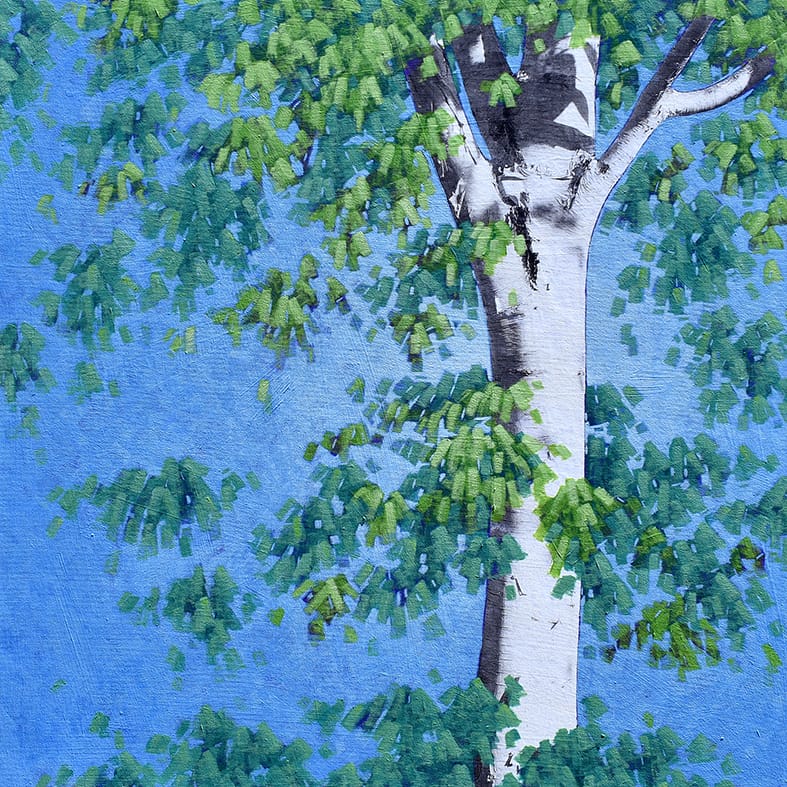 "Breathe In / Breathe Out", 24″ x 24″
I have been infinitely grateful for many things this year: having the luxury of sheltering at home, a safe home environment, access to food and clean water.

But, I won't lie, it's been a rough couple of months. As someone who was already blessed with a more than healthy dose of anxiety, the thing that normally keeps me focussed seemed impossible, putting brush to canvas just wasn't happening, it felt like I'd never be able to paint again.
Though, last week I finished this painting (and also a few in different sizes in the same series). I'm really proud of myself for starting them even though I was not convinced that they would go anywhere, and also for seeing them through to the end. I'm really happy with the light in them, I think they're the best I've ever painted, which surprises me given the circumstances. They've taken several weeks to complete: instead of my usual all day painting sessions five days a week, my 2-3 hour bouts a couple of times a week have been exhausting. But all that matters is that I got there in the end. And that I'm looking forward to what's next.
Sometimes it's just about deciding to start. And it doesn't matter if you're not there yet, just trust that you will be when you're ready. It takes time, and we all have our own schedule and our own challenges.

Be kind to yourself!